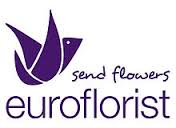 Euroflorist is looking for a
Web Analyst (Medior/Senior)
What you will be doing:
As a web analyst, you are working in the center of our international online marketing & ecommerce activities. Analysing customer behaviour in our marketing channels and on our online touch points, translating it into actionable insights & improvements.
You will be working closely together with the international online team and provide them with the data they can trust, work with and base their business decisions on.
You "are" the web data guru in the company!
Own the (online) data & data quality. Establish company wide definitions of our metrics;
Manage ad-hoc data analysis requests for several stakeholders;
Create, test and optimize our tracking;
Manage our Google Analytics and Google Tag Manager environments across all our markets;
Help integrating the web data into other marketing systems, BI-systems;
Perform pro-active analysis to find opportunities where we can improve our KPI's;
Assist the Optimization team in analysing the A/B tests performed;
Act as one of the "voice of the customer" channels towards the entire organisation;
Work together with our marketeers on attribution modelling;
Own analytics towards our scrum development team;
Develop regular analytical reports & dashboards to support decision making;
Deliver insights into opportunities for each step of the customer's journey;
Keep yourself up-to-date with the latest trends in this field, and help implementing them at Euroflorist.
Qualifications, Experience & Skills Required:
Finished HBO/University (or equivalent) and at least 4 years experience in Web Analytics. Preferably in a B2C e-commerce environment;
High English proficiency (both written and spoken);
Excellent knowledge of Google Analytics, Google Tag Manager and Excel/tableau/Google Sheets (or similar systems);
Knowledge of HTML, CSS, PHP, Javascript and SQL;
Good understanding of basic statistical principles;
Strong analytical skills to translate large amounts of data into concrete advice and conclusions;
Good communication skills and the ability to talk about data analysis in layman's terms;
A team player with a strong customer focus;
Understand what drives online marketing & online sales;
Bonus: Interest in Machine learning and R or similar.
What we offer
You work in a small and very competent team dealing with a lot of data coming in from many consumers across Europe.
A great office on a great location near Amsterdam Bijlmer-Arena next to an intercity and metro train station (and a few times a year obviously a marvellous views over Malmö/ Romsey or any of our other locations).
A lot of freedom to form your (new) role within our company.
An exciting international environment (both from an consumer-data and colleague perspective).
A lot of room for personal and professional development.
Preferred working location is Amsterdam (NL), other options are Romsey (UK) and Malmö (SE).
Sounds like you? Don't wait – apply now!
Please send your motivation and cv (or LinkedIn profile) per e-mail to alex@euroflorist.com