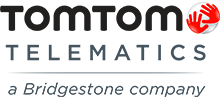 TomTom Telematics is looking for an experienced, self-starting
Web Analyst (fulltime – Amsterdam)
with an extremely curious data-driven mindset, who is obsessed with tracking and analyzing detailed user behavior and knows how to solve difficult business questions. You are responsible for interpreting data, formulating reports, dashboards, and producing valuable recommendations based on findings. You will join the digital marketing team, with the overall goal of increasing lead generation while optimizing spend.
Here's a little taste of your challenge:
• Analyze data to identify pain points within the online experience and advise how to improve business performance.
• Continuously improve data strategy by automating processes and integrating data sources.
• Verify tagging for marketing, email, display, etc. to ensure continuity and quality of reporting.
• Together with the CRO team, identify A/B and multi-variant tests and report on results.
• Produce KPI-driven analytics reports and dashboards for team members and management on a weekly and monthly basis.
• Discover, create and manage existing and new customer profiles and segments used to optimize spend and performance.
• Stay current with industry standards and educate others. Act as go-to person for all online data related issues.
What do we expect from you?
You are up to date about the latest developments in tooling, web analytics, profiling and tagging. A real digital data analyst. You are analytical and work in a very precise manner. You have a drive to make things better and are an example for your colleagues when it comes to data analysis.
• At least 3 years' experience in a web analytics or site optimization position.
• Advanced expertise in the generation, collection and analysis of visitor behavior data.
• Demonstrated ability to extract, conceptualize and communicate the significant patterns of visitor behavior from web data that identifies relevant business opportunities.
• A solid understanding of keyword strategies, organic search, and other digital marketing channels.
• Extensive experience using Google Marketing Platform (Google Analytics 360, Google Tag Manager 360, Data Studio)
• Advanced user of Microsoft Excel (including pivots, formulas and macros).
• Experienced and confident to visualize data and present findings verbally to management at any level.
• Excellent English oral and written communication skills.
What do we offer?
• A very exciting role in the cutting-edge field of Telematics.
• The chance to work in a fast moving, innovative and international environment, dealing with all kind of different countries and cultures.
• The opportunity to fully understand and integrate with the business.
Let's not forget the good stuff!
• 25 annual leave days with option to buy up to 10 days.
• Unlimited access to LinkedIn learning.
• Discounts on various shops, restaurants, bars, gyms, etc.
• Referral bonus system (half month of salary per hired candidate).
• Yearly merit review.
• Social committee: office parties with food and drinks.
• Health insurance discounts and contributory pension scheme.
Who are we?
TomTom Telematics is one of the world's leading telematics solution providers, dedicated to fleet management, vehicle telematics and connected car services. Its main Software-as-a-Service solution WEBFLEET is used by businesses of all sizes to improve vehicle performance, save fuel, support drivers and increase overall fleet efficiency. In addition, TomTom Telematics provides services for the insurance, rental and leasing industries, car importers and companies that address the needs of businesses as well as consumers.
As of 1st of April 2019, TomTom Telematics has become a part of Bridgestone Europe NV/SA ("Bridgestone"), a subsidiary of Bridgestone Corporation, the world's largest tyre and rubber company. Bridgestone operates in 38 countries across the EMEA region, with some of Europe's most advanced factories, world-beating technology and leading R&D investments.
Want to join us?
Then we would like to meet you! For more information or to apply now, please visit:
Pre-employment screening might be part of the selection process.