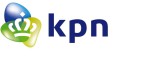 KPN is looking for a
Online Data Analist
Use data to provide our marketers with new insights.
How? By correctly interpreting and analysing online customer data, you are the Online Data Analyst who helps design new and effective marketing campaigns.
Why? We use data to find out what works and what doesn't, which helps us operate more effectively.
Where? In Amsterdam, right next to Sloterdijk station, or in Zoetermeer, also next to the station.
With whom? About 30 other data analysts spread over 3 teams.
Collaborate on new opportunities.
A lot of data can be retrieved by analysing the online behaviour of visitors to KPN websites. As a data analyst, you monitor the peaks and troughs in terms of visitor numbers, view the flows, and have conversion percentages available in a split second. This allows you to immediately measure the success of our campaigns.
To do this, you:
Carry out A/B tests, make funnel analyses, and build SQL queries
Define personas on the basis of visitor data
Measure and define your KPIs
Turn your data into clear analyses and reports
Come up with concrete suggestions for improvement to increase conversion rates
You will use the following methods/tools/programmes in this:
Adobe Analytics
SQL
Tableau
Hadoop
R and/or Python
Collaboration with your new colleagues.
You and your colleagues in the Data & Analytics Team are responsible for KPN's data and how it is used. You engage with colleagues from other departments, such as Marketing and Finance. In addition to work, there is also time for activities with your colleagues, such as the Analytics tennis tournament and the Christmas party, at which the entire department attired in the same suit steals the limelight.
Your colleagues are always open to brainstorming. You have freedom to decide how you work, and what you do. For example, we appreciate it if you come up with creative ideas that you can properly substantiate with your expertise. Our KPN Academy helps us maintain expertise within the organisation, and we provide training and courses to provide our employees with new knowledge. By investing in you, we make KPN an even smarter organisation.
What can you do for us?
The job of Online Data Analyst at KPN involves you measuring all relevant online customer actions. You are analytical, you can communicate clearly, and you are able to convince others of your viewpoint. It is an added bonus if you can have a commercial attitude in your work.
We also need the following from you:
Completed scientific university course (WO) in an area which reflects the position, such as Marketing Intelligence
Knowledge about the best way to deal with Big Data
Experience with web and other analysis tools
What can we offer you in return?
A gross monthly salary of up to € 5,499.
Flexible working hours
Homeworking opportunities
A travel allowance for commuting in the form of an NS business card
Excellent pension conditions
A supplement of 12.5% ​​of your gross monthly salary (CAO – collective labour agreement)
50% discount on KPN products and services
An extensive range of analytics and data-science courses provided by the KPN Academy, Coursera, and our own D & A Learning Lab
A mobile phone and laptop
These employment conditions are valid for a full-time 37-hour employment contract. You can also decide to work 32, 36 or 40 hours a week. You will initially be given a 12-month contract, which will be converted into a permanent contract if we are satisfied with your work.
We are KPN.
We increasingly live and work live in the cloud. Devices communicate with each other via the Internet of Things. Our smartphones put the whole world at our fingertips. And the best thing is: it's only just beginning. The new possibilities are endless, and at KPN you will be at the forefront. Every day, you will work on putting more fun, freedom and convenience into the lives of our more than 5 million customers, your own life, and the Netherlands in general.
This is just the start.
Do you want to be part of a world of new possibilities? Find out how much impact you can have as an Online Data Analyst at KPN. This voyage of discovery starts now with your job application.
If you have any questions, please contact Michel Spiering by calling him directly on +31 (0)6 1045 8992, or e-mailing him at michel.spiering@kpn.com.
Useful info:
The closing date of this vacancy is 1 april 2018.
KPN's application process includes an assessment (possibly e-assessment) and screening.
Interested?
Apply online via th​e link below:
Click here to apply!​