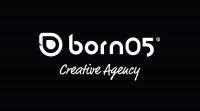 Are you a digger for data? Is data analysis your second-favorite activity? (After collecting data, of course) Good news: Born05 is looking for a phenomenal
Webanalytics expert – fulltime – Utrecht
How we see you
Analyzing the market is something you don't mind doing over your Saturday morning breakfast. You have a knack for research and love to nose about. You're a whiz at interpreting data and converting these into useful advice, facts and actionable insights for our team. The customer journey is always – and we do mean always – your starting point. (For more about the customer journey: see our 'Everything's a journey' section below).
As you gather, interpret and translate data, you take the lead in optimizing our award-winning portfolio and our beliefs. Insights are not a goal in itself, but a tool to improve a project and our team. The customer journey, complemented with your analyses and insights, is all you need to navigate our client and our creative team in a clear direction. All aboard? Let's go.
A team player? Of course!
Try to picture yourself as a bridge, not the Brooklyn Bridge perhaps, but definitely a solid one, connecting our Strategy, Business, Creation and Production team. That's why we need a true team player: always looking for solutions, eager, critical and forward-thinking. If you're also keen on working out a strategy to win our Friday afternoon football tournaments (both digital and with da fooss), the more happy are we.
Your job
Alright: now let's get specific, this is what you have to do once you arrive in our headquarters:
Constantly analyze the market and collect relevant data and web analytics for our projects;
Interpret these data to bring brilliant new insights and optimize projects;
Design, test and implement qualitative and quantitative studies;
Develop and execute killer research tools within the Born05 MO (method of operation);
Report and present research results to our team and clients;
Collaborate closely with the Strategy team to create new ideas in keeping with Born05 beliefs;
Process data into strategic plans;
Run, test and monitor a distribution or client touchpoint strategy;
Support our senior strategists and creatives during complex projects.
Your skills
Data, data and more data: you are data-driven;
Excellent analyst with strong communication skills;
A minimum of 3 years' experience in this field;
Knowledge of various research methodologies;
An interest in marketing and service design;
A web analytic guru;
A Bachelor or Master's degree in social psychology, marketing or communications (academic degree is a plus);
Familiarity with different working methods (including A/B testing, Google Analytics, usability testing, questionnaires, interviews, various analysis programs, etc.)
Last but not least: you simply like to get things done.
Everything's a journey
All our work, everything we do, revolves around the customer journey. We're not going to explain the entire concept here, but basically: the end user is the overlord. Just keep that in mind. If you join us, you will become an end-user-centric-journey-model-expert in no time.
Does this sound like you?
Enough about us, it's time for you to make your mark. There are many ways to show us your skills, it's all up to you. But we'll be clear about this: an online portfolio is an absolute requirement. Apart from that, anything goes. So, send your portfolio and motivation to jobs@born05.com.