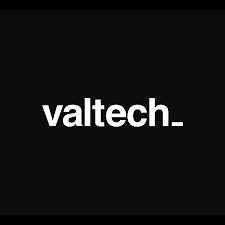 Does data make your pulse race? And do you love to measure the impact we make for our customers? As part of our Data team, you put your indispensable technical insight to work for powerful brands. Do you feel comfortable in a challenging, international environment? And would you like to be part of a team of experts who work closely together and also with experts from other disciplines (like Cloud Engineers)?
If so, you could be our
Senior Data Analyst (in Utrecht, Amsterdam, Amersfoort or Eindhoven)
who we are seeking!
What will you be doing?
You take on complex questions – and you love it. You spend your time collecting and connecting data as efficiently as possible, whether this involves using an API, a database or information from a web page. You are the link between marketing, data and development and you determine what will be the successful approach. You work closely with our clients and help them to further develop their data-driven mindset.
In other words:
You love data management, web analytics and automation systems
You can draw up measurement plans and support implementation of your plans across different platforms
You work on BI and connect different platforms to supply these with data
Your work generates unique insights that you use to ensure that all our clients' marketing channels are managed effectively
What does your future team look like?
As a Senior Data Analyst you'll work on various projects and clients like Danone, P&G, Boels, Wavin, DAF, ASML and be part of our Data team (17 colleagues in total).
This fast-growing team works on technical cases like brand engagement, commerce, personalization and loyalty. Besides from working closely together with your direct data colleagues and SEO specialists, you'll also be working with experts from other disciplines (like cloud engineers). We're continuously expanding and building our team. There's a lot of freedom to shape the team together with your colleagues.
What do we expect from you?
At least 7 years of relevant work experience
University-level (Dutch HBO/WO) education
Experience with Digital Analytics Tools (such as Google Analytics, Adobe Analytics) and Tag Management & Data Management Tools (such as Google Tag Manager, Tealium, Relay42)
Experience with at least one BI/dashboarding Tool (such as Klipfolio, Datastudio, Tableau)
You know Javascript (this is a must-have) and it would be an advantage if you know Python, too. Knowledge of other programming languages and marketing tools is also a plus
You feel comfortable in a multi-disciplinary environment with creative colleagues and developers
You think along with data strategy, architecture and roadmaps
You are passionate about online technology and have an entrepreneurial mindset
You enjoy working with international clients and colleagues
You don't mind working (partly) from home – at least while the Covid-19 measures last
What does Valtech offer in return?
Excellent employment terms and conditions, a competitive salary and plenty room to develop yourself. How quickly your career and salary advance depends entirely on you – with some help from your mentor, of course. Our internal Academy will also help you to continually develop your skills. In addition, you can also follow a work-related educational program with an external provider (in consultation with your mentor). And because work, learning and private life are increasingly intertwined, you can arrange your working hours flexibly, to match your creative peaks.
On top of that, we also offer:
25 vacation days. Need more? You can buy up to 10 days extra
A pension scheme
Travel allowance (an NS Business card)
Collective Care Insurance Scheme
A laptop and mobile phone
Interested?
Please apply here: Senior Data Analyst at Valtech
No recruitment agencies please, we'll fill this vacancy ourselves.