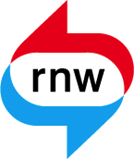 Are you ready to make RNW Media stand out as an (online) data driven organization (NGO)?
RNW Media uses media for change, connecting communities and change-makers through innovative use of media and training. We discuss sensitive topics in parts of the world where freedom of speech cannot be taken for granted. And we enable young people to make informed choices, because informed people shape a better future.
RNW is rapidly transitioning into a data driven organization. The collection and analysis of data is crucial to gain insights into the performance and effects of our (international) projects, allowing us to optimize where necessary, providing us with proof of success and helping us contribute to positive social change. As we mainly work online, digital analytics are an important tool.
For our data analysis team we have two vacancies for a
Senior digital analyst/CRO specialist/team coordinator
fulltime
vacancy number: 16-001
and
Digital analyst/CRO specialist
fulltime
vacancy number: 16-002
What should you bring?
Passion for working with data;
2 – 4 + years experience in data analysis; web analytics package experience like Google Analytics;
Good understanding of statistics – especially how to interpret and action results;
Programming skills are a plus (XML, Javascript, etc.);
Ability to work independently and as part of a team;
Strong organization and communication skills, high accuracy, drive for results;
Fluent in English, written and spoken.
What do we offer?
The agreement will initially be made for six months. The contract is based on 36 hours. The initial salary depends on education and experience.
Why are we interesting for you?
RNW Media offers opportunities to work on media for social change projects around the world. A truly international company RNW Media with over 35 nationalities gives you the chance to put your expertise in practice and work directly with young people around the world who are determined to speak out and make a difference.
Information?
RNW Media is based in the Netherlands this position is based at our offices in Hilversum. For more information about the positions go to RNW Joboffers or call Cilia Krüs (+31) (0)6 1025 1306.
How to apply?
To apply, please complete the application form at our site Senior digital analyst – Team coordinator or Digital analyst / CRO specialist and upload your CV and letter of application before 25 January.