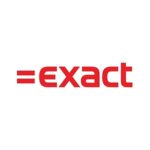 With a million visits per year, Exact's Support Portal is a vital channel in providing service to our customer base. And due to accelerating digitization, this platform will grow in importance in the future. As the Online Portal Manager for our Support Portal, you will be responsible for this platform, expanding its success and unleashing its potential.
And where is your career heading? That is up to you. The career opportunities are unprecedented. 1,850 enterprising colleagues have already paved the way. Are you onboard?
This = the job you are looking for
The Support Portal is key in our service offering to our customers, providing an extensive set of services: a knowledge base, customer community, a platform for ideas, as well as access to training, consultancy, and customer support.
It is up to you to improve the Support Portal every day, further developing a user-friendly, world-class platform, to help our customers understand, use, and optimize our software. You will collaborate closely with colleagues in different departments within Customer Success, as well as with the Support Portal's development team.
Questions on your mind are: How can our customers easily find the help they need? How to increase usability even further? How do we make sure our extensive service offering is communicated clearly? How to increase usage and deflect calls?
Next to that, your responsibilities include:
Defining and driving the Support Portal vision and guiding principles.
Promoting the benefits of the Support Portal in- and externally.
Managing content migration projects for the knowledge base of acquired companies.
Organising for success by improving workflows and processes.
This = your team
The Customer Success department is made up of three main pillars, Customer Support, Delivery, and Engagement, which are supported by Operations and Business Analysis. With a team of 500+ colleagues, we work on our main goals: driving NPS, reducing churn, and improving scalability.
You will work within the Engagement-pillar, in the Digital Engagement Team. This team creates all service-related digital campaigns and focuses on improving the customer experience. It's a varied team with fifteen highly specialized experts, in areas such as CX/UX, data analysis, campaign management, and engineering. You will have direct access to their expertise which enables you to work on strategic topics. Your future colleagues are team players who love to help you get the best results. Collaboration is organized in an agile way, which allows you to work where and when you want to a great extent.
This = what your future colleague says
This new role will be vital for our team in the next period. We have a world class Support Portal that we want to bring to the next level."

– Marcel van de Sandt, Chief Customer Success Officer.
This = what you bring
With us, you can be yourself, and we would love to discover what sets you apart. For the position of Online Portal Manager you need to be proactive, innovative and independent. What's more, you bring:
A bachelor or master's degree in marketing, small business, product design, or something similar.
Relevant work experience. For example:
– Implement website improvements to improve conversion.
– Drive technical innovation projects.
– Guide content migration projects.
– Create online guidelines.
– Draft and execute strategic digital plans.
This = what you get
At Exact, we work hard. And there is something in return. The balance between work and relaxation is very important to us. So once everything gets back to normal, you can work up a sweat in our own gym or take a break at the coffee bar. Empty your head and then tackle your daily tasks with renewed energy. And, of course, that's not all. As an Online Portal Manager, based on 32-40 hours per week, you can also count on:
an employment contract for a year, with an outlook to an open-ended contract;
a holiday allowance of 8%;
a thirteenth-month bonus;
reimbursement of travel expenses;
This = our application procedure
If we have enough in common, we will invite you for a first interview;
If you like us and vice versa, we will invite you to undertake an assessment.
With a second interview we will close the procedure.
This = Exact
Founded in 1984 and now operating in more than 100 countries, we are a leader in the global business and financial software market. What makes us stand out? We combine the energy of a start-up with the advantages of a multinational. Our aim is to create the best business software with the most innovative software solutions. Over 550,000 entrepreneurs and accountants trust our software and use it on a daily basis.
As an employer, we accept our social responsibility. This is important to us and we genuinely believe in it. We think green in everything we do, whether it's by reducing paper consumption, encouraging digital working, and minimizing travel by plane and car. We also support employees who want to contribute to the (local) community. Exact celebrates differences and views them as a learning opportunity. We assess ideas based on merit, rather than source. It's passion, dedication, and ownership that earn you a place at the table.
Interested?
If have any questions, please call Wendy Vermeulen on +31 6-13 29 46 56 or use this link to apply directly: