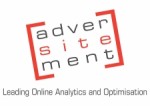 Hello Technical Consultant!
Are you the discovery we are looking for?
You can't change the world on your own. You need a team for that. A team of inspiring, talented people. Incredibly exploring, phenomenally improving and amazingly enthusiastic. These people work at …. Together we are an international authority in discovering, releasing and accelerating opportunities for our prestigious clients. Fast and controlled we conquer the world as true explorers do. We already have offices in the Netherlands, United Kingdom, France, Germany and Turkey. We hope to create the next step with you. To us you seem the right person to discover new worlds. For us, for our customers, but especially for yourself.
You @Adversitement:
Courage ● Discover! ● Deploy (y)our ideal world ● Inspire….
● IT related education ● knowledge of Javascripts ● two years of experience with other programming languages
…is a leading full service company that allows its clients to benefit maximally from their digital data. We are specialists in increasing returns from online initiatives ranging from specific mobile apps to complete customer environments which include lots of interactions.
The combination of a pragmatic approach, academic knowledge and market leading tools (IBM, Adobe, comScore etc.) enables us to build long lasting partnerships with many corporates and multinationals such as Vodafone, ING and Nuon/Vattenfall.
Being on purpose @work for you…
Realising technical implementation of analytics- and optimisation software to measure, analyse and optimise the online efficiency of our customers;
Specifying a technical solution that fits the requirements, architecture and infrastructure of the customer
Supporting colleague business consultants and think along about possible solutions or alternatives;
Explaining the customers' ICT-department what is expected from them;
Translating technical market developments to future applications and possibilities.
Discover (y)our ideal world?
Send what you discovered last half year and your CV to Geertje.vanderRijt@adversitement.com.